The Sacred Valley of Tepoztlan, Where the Spirit Blossoms in the Mountains
'When I'm feeling tired and sad, I look towards the hills that surround us.
I speak to them and they answer, and that's how we spend our days.
I climb onto the rooftop and yell at the hills, asking them to help us defend it,
asking them not to leave us, and at last, they answer me'
Anon
Tepoztlan is a sacred town. The latter is easy to see, even for those who aren't aware of its vast mystical traditions. Secrets spring from its mountain ranges, justifying perhaps their hypnotic hold, leading its visitors into inevitable contemplation. There is also something about its weather, its environment, which embraces a particular atmosphere, which represents a millenary culture, its lineage.
Tepoztlan's enrapturing geology is, partly a result of its geographical location, in the centre of what is commonly called a transition zone, where the Trans-volcanic belt and the Balsas Depression meet. Additionally, it lies on the border between two biogeographical areas, the Tropical Neoartic Zone (which extends all the way to Canada) and the Neotropical Zone, which begins in Central America.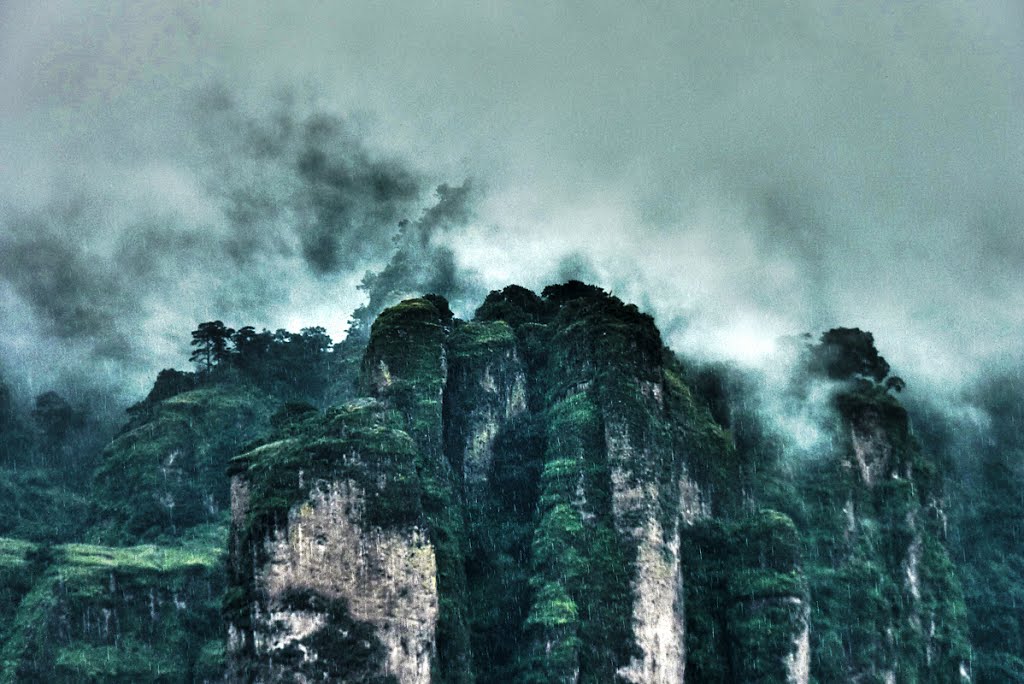 From its emblematic elevations rises the Tepozteco, a hill that, according to legend, had a pyramid built on its summit, to honour the 'Lord of the Place':
A damsel ignored the dangerous winds that cross the mountain, which would eventually make her pregnant; full of shame, her family, unsuccessfully tried to get rid of the babe. Finally, an elderly couple adopted the infant, who killed a man-eating snake when he was a young man. This child, the Tepozteco, will forever live in the pyramid; he is the son of the gods, and was conceived by a virgin.
Daniel Ruzo, one of the most perseverant esoteric scholars whose studies are centred on this area, affirms that Tepoztlan and its mountains were the only places that escaped the wrath of a legendary storm. He also notes that the mountains hide various messages that are waiting to be discovered and deciphered.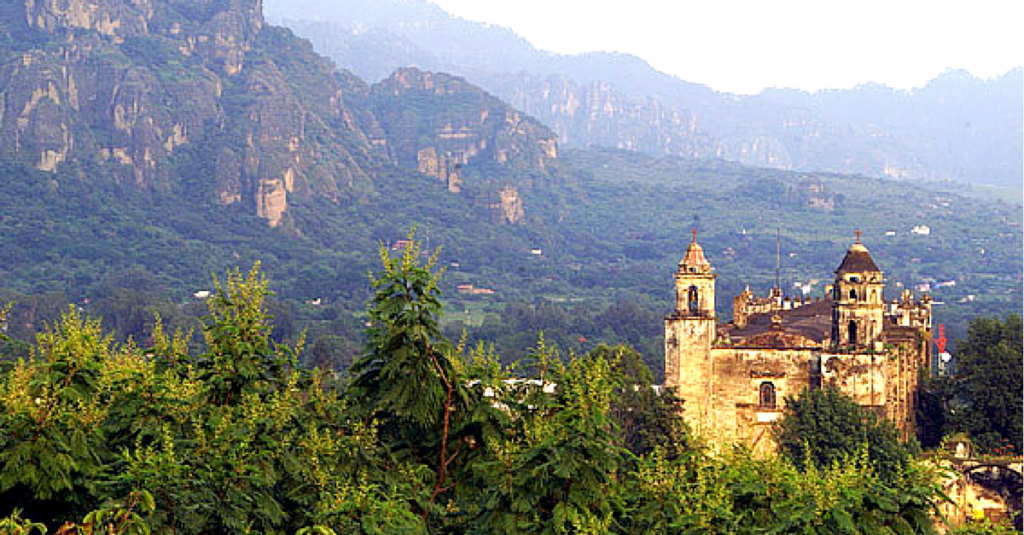 Currently, the native population is considered to be among the most courageous of the country; perhaps because of the way they've defended their valley and their sacred mountains for centuries. As a matter of fact, one of the most admired revolutionaries in the world, Emiliano Zapata, found this land, close to his own birthplace, to be a rich source of iron-will fighters that supported his struggle.
Despite the peculiar beauty of this place, and of its rich mythology, it is hard to explain why Tepoztlan has become one of the preferred spots to practice magic and mysticism in Mexico. The mountains probably hold the answer. Those who want to understand Tepoztlan must visit it, and simply contemplate the landscape, in silence.
Related Articles