Tsukioka Yoshitoshi: The Last Great Master Engraver of the Ukiyo-e Tradition
Gifted with an exceptional technique and inspired by tradition and a convulsive environment, this master renewed the art of Japanese engravings.
The Ukiyo-e tradition was practiced in Japan since the 17th century, and it became a fascination for the West ever since its impressions made their way around the world; artists and collectors marvelled at these images that many a time arrived in Europe wrapped around porcelain and other delicate pieces. The influence these pieces had on creators and collectors was referred to as Japonesque or Japonism. These polychrome impressions overflowed with the imagery of the everyday life of ancient Japan, they were the flyers and posters that advertised theatrical plays and other cultural events, an important subject matter for Ukiyo-e was the portrayal of actors, known as Yakusha-e. Another important subject matter of the multi-reproduction on wood was Bijinga, which portrayed women of an immaculate beauty.
The technique's demands were too high; the mastery of the tools and procedures led to creation of professional press workshops that had to supply the gigantic editions' demands. The names of the creators became synonymous of heroes: Utamaro (1753–1806), Hokusai (1760–1849), Toyokuni (1769–1825) and Hiroshige (1797–1858), among some others. When the ancient Edo period was about to transform radically, when titans had fallen and technology posed a direct threat to tradition, a handful of creating warriors kept Ukiyo-e alive for some time, among them was Tsukioka Yoshitoshi (1839 –1892).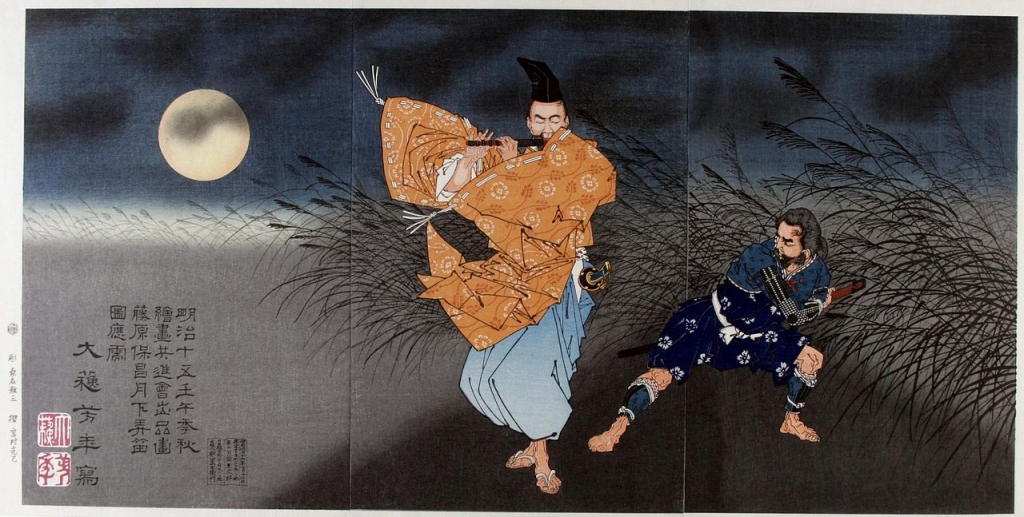 His first series are copies of his master's work. When the latter died, Yoshitoshi forged his reputation by portraying Kabuki actors, and afterwards began to freely represent the subjects of his choice. The series known as "Bloody Prints" represents the horrors committed during that social transition in Japan: murders, battles, clashes, confrontation, suicides and mutilations became the everyday life of many and of many others who experienced them through Yoshitoshi's art. These prints are comparable to Goya's "The disasters of War", the impact they produce results in that very spasm and contraction of an overwhelmed spirit. Needless to say, sensations only a great artist can evoke.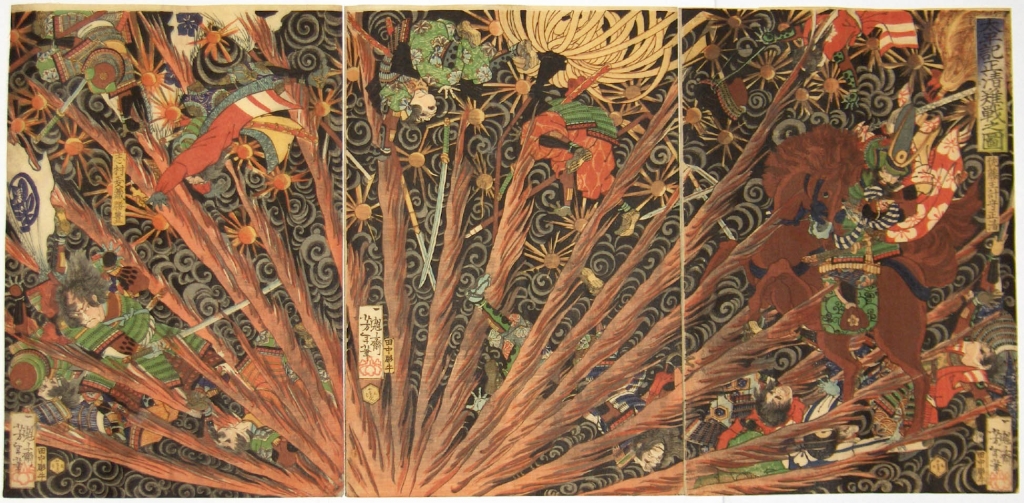 Related Articles