Wondrous Crossings: Kokoen Garden, Illusionism Goes Vegetal
Designed with the purpose of making you believe you've visited the Edo, Kokoen will leave you breathless.
Built in 1992 to commemorate the 100 anniversary of the Himeji municipality establishment, these gardens are set up in an area where several samurai houses were located; a fact confirmed by seven archaeological digs. The most marvellous feature of these gardens is that, although they merely occupy 3.5 acres, they were designed following the style of the Edo Period (1603 to 1868), when the Shoguns ruled Japan.
This was the inspiration behind the designs of Makoto Nakamura from Tokyo University, who devised the gardens were to be several instead of only one. Every time you walk down a path the panorama changes and then it seems like you stepped into an entirely different garden. As such, the gardens have different themes: the Lords' Garden is articulated by bridges and veiled by a waterfall and a river full of fish; a traditional tea room where we can enjoy a beautiful ceremony; a pine garden; a bamboo garden and a flower garden.
The year round these gardens undergo a continual transformation, each one in their own way, offering a colourful mosaic of history and species. The Sakura season is of course the one that is prone to leave you awestruck.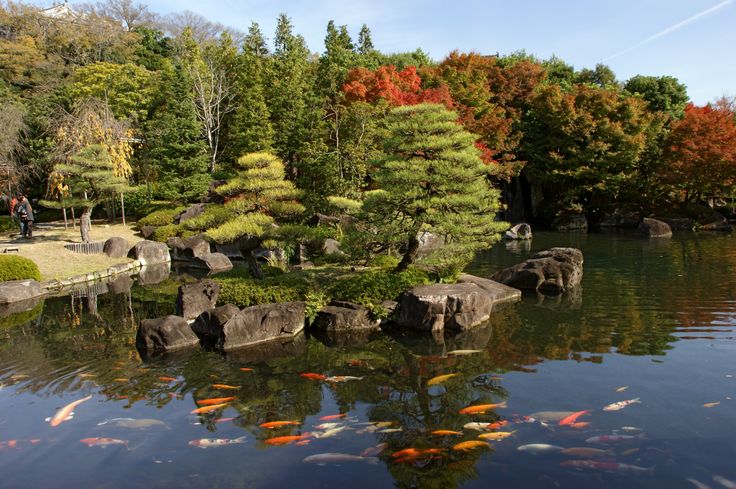 Related Articles