Wondrous Crossings: Xilitla and Edward James' Surrealist Castle
In a jungle ridden and fertile corner in Mexico, a surrealist castle which defies the borders that delimit the real and the imaginary can be found.
Xilitla is a town located in the Sierra Madre Oriental, in an area known as the Huasteca Potosina. Although traditionally this place was solely devoted to planting coffee, in the last few decades it has acquired touristic recognition due to some of its peculiarities.
The Cave of the Swallows is one of many natural attractions in the area. This is a hole, sixty metres deep, which at its bottom has a diameter of 300 metres, and also 516 metres deep. Each sunset hundreds of birds "dive" in the cave's mouth to find refuge, giving birth to an impressive bird "rainfall" spectacle of birds making their way into the cave.
In 1944, a Scottish millionaire named Edward James, an eccentric aristocratic whose name alludes to the friend of the family of king Edward the Seventh, arrived in Mexico with the sole self-imposed mission, of constructing "Garden of Eden". After deciding to settle in Xilitla, with time he would come to erect an unusual surrealist castle located next to a turquoise blue dazzling waterfall.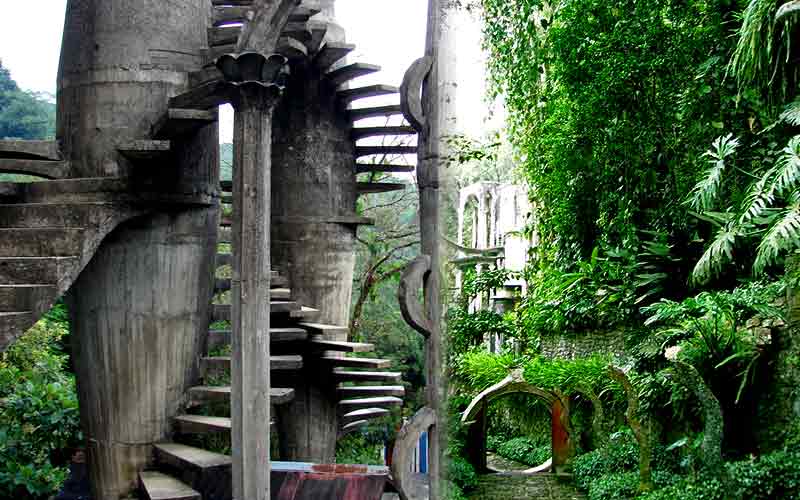 The Castle remits us back to a sculptural structure, where walls delimit the figure, but never form a completely closed space. Stone passageways surrounded by jungle plants, hoisted snakes throughout the corridors, hand sculptures, eye-shaped outdoor tubs, huge stone flowers, and a beautiful waterfall adapted to become a natural pool, are only a few of the elements that make up this architectural fable.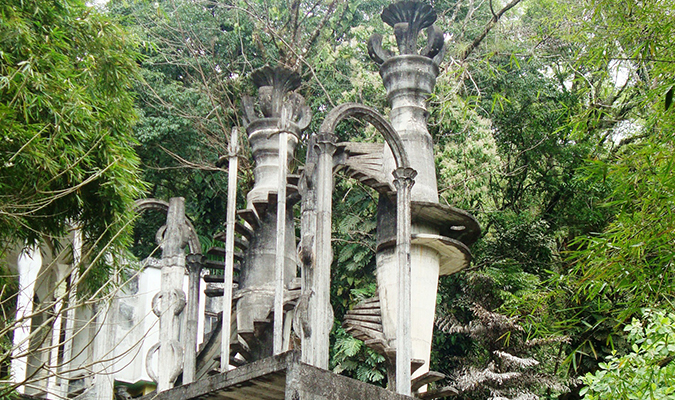 Edward James is considered one of the main leaders of surrealism —he went as far as to support Salvador Dali in his first exhibition oversees. He also maintained a relationship with Luis Buñuel, the filmmaker, and other distinguished figures of the movement.
Edward James used to ascend on his "Stairway to Heaven", a structure where each step assumes the appearance of a piano key, and whose end is nothingness. To him, ascending and descending represented a different musical note, and it consummated a metaphoric ritual, emulating the quasi-divine "escape", intrinsic to the artistic experience.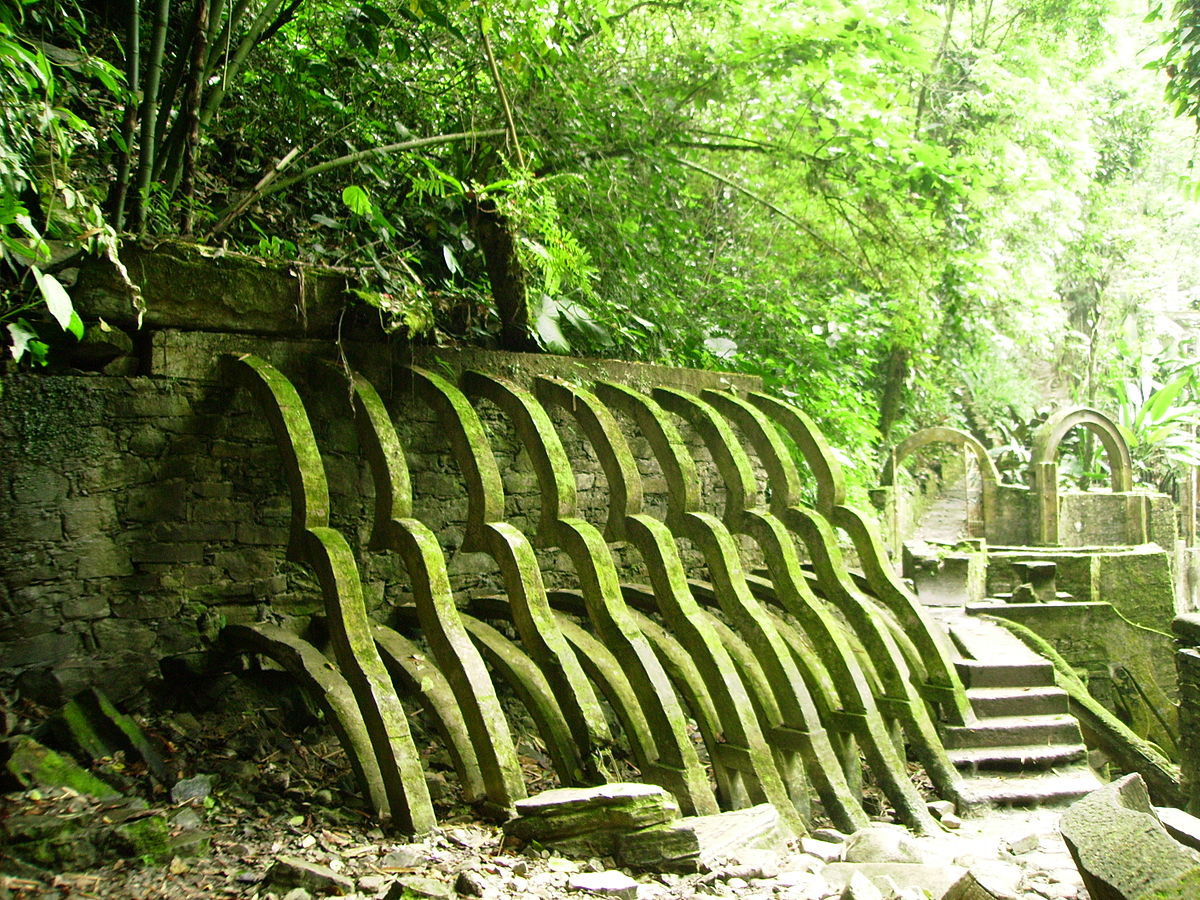 In few words, this place is an ode to the imagination, a type of enlightenment beautifully materialised due to James' refined eccentricity and his plentiful resources. A truly unforgettable garden.
Related Articles